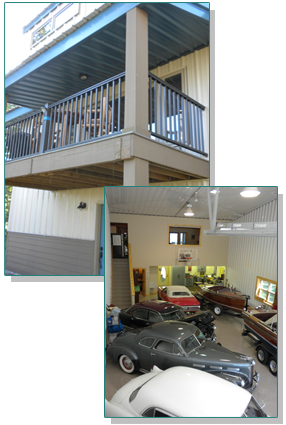 Walloon Lake, MI is a fabulous location for lakeside living and a quaint town feel. This lake is glacier-formed, and the Bear River flows from it. Walloon Lake is a central location for boating and water activities, hiking around the sparkling blue lake, fishing and so much more. An area near Walloon Lake is the perfect place to be for the summer (and during every season!) because it offers a peaceful, restful atmosphere and stunning view. Famous individuals such as writer Ernest Hemingway have spent summers enjoying the lake and surrounding areas. Walloon Lake has been used as inspiration for books and stories because of the spectacular lake view and the feeling the area provides natives and visitors when they are there.
If you want a lake or forest view for a living o rstorage space, and being close to the northern part of Walloon Lake sounds like something you want, North Star Condominiums just might be the option you have been looking for. Although North Star Condominiums provides space that can be used simply for storage, you have the unique option of using the space as a residential area with your choice of amenities, styling, and more. The residential use of the condos offers you the opportunity to create a custom luxury home with a Lake Michigan or forest view. Also, in some cases, you have the option of using the space for a business location that is in sight of the lake. Our luxury storage condominiums are large enough to hold all of your toys, and feature amenities such as heated space, excellent lighting, and much more.
For more information on the spaces available near Walloon Lake, MI from North Star Condominiums, contact our office.
*Restrictions do apply for having a business in luxury storage condominiums. Please contact our office for more information.
Additional Documentation

[ Site Plan (Legal) ] [ Main Level Blueprint ] [ Mezzanine Level Blueprint ] [ North & East Elevations ] [ South & West Elevations ]